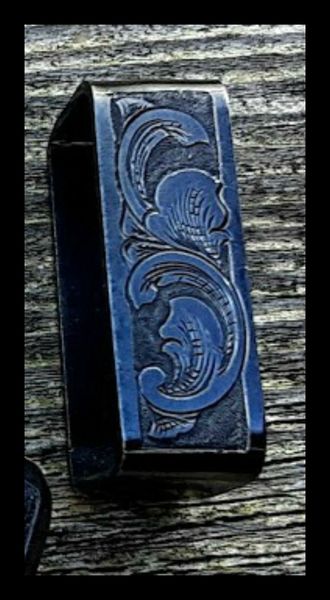 Two and three piece ranger buckle sets come with one keeper; purchase this listing to add another keeper.
Plain Jane buckles and sets with nickel, brass, or copper overlay come with engraved steel keepers (specify in box provided if you want something overlaid on keeper instead, ex. cross, initials, etc.). If you ordered relief engraving, the scrollwork on the keeper will be relieved as well.
Sterling silver overlaid buckles come with sterling overlaid keepers. If you want the extra keeper to match, or if you want a silver overlaid motif on the keeper (initials, cross, etc), choose this option.