Bottle Opener Personalized Custom Belt Buckle, Men's Belt Buckle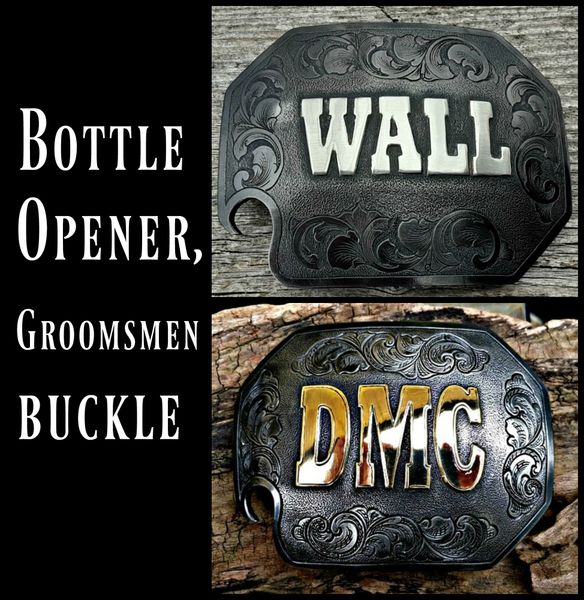 Belt buckle features a built in bottle opener
Measures approx 4" across x 3" H
Great gift for your best man, retirement gift, or other special occasion
Fits up to 1.5" belt
Celebrate your fiancé, best man, or other special guy with this fun-loving yet sophisticated bottle-opener belt buckle. Fabricated from raw steel, this buckle features the initials or lettering of your choice, hand sawed from sterling silver, brass, or nickel. Brian carves by hand the intricately entwined scrolls that are engraved all around the sides, which add a graceful and timeless presence to this buckle. 
A bottle opener has been built into the edge of the buckle, making this not only stylish but functional! A line-engraved border completes the look. This buckle measures approximately 4" across x 3" H and fits up to a 1.5" belt.

An engraved personal message/inscription may be added to the back of the buckle for gift giving.