Dip Can and Lid Set, Low Profile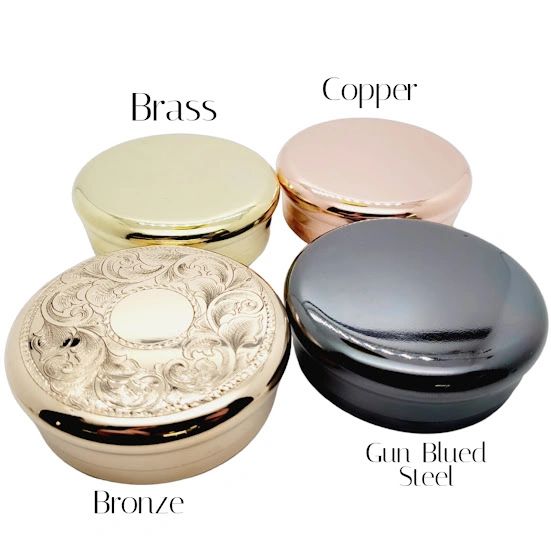 Newly-designed dip can and lid sets:
Lower profile for better fit in your pocket
Lid is rounded, mushroom top for easy grip
Sturdy weight, approx 4.5 oz
Available in brass, copper, and now also bronze and gun-blued steel
Dump the contents from store-bought can into our can, which has a food-grade plastic liner.
Send brand picture or simple drawing to bluegrassengraving@gmail.com.
For highly detailed and/or extensive designs or lettering, check with us FIRST to determine pricing and if it's something we're even able to do. Everything is hand engraved; we do not do photo-realistic engraving.