Divot Stacking Ring, Textured Stacker, Stackable Bands, Silver Stack Ring, 14K Gold Fill, Rose Gold Fill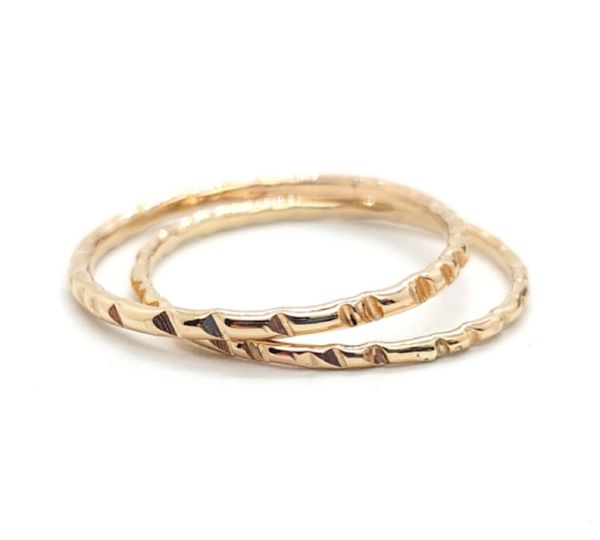 Our eye-catching Divot ring sparkles and shines in the light! Made from your choice of sterling silver, 14K gold fill, or rose gold fill, a single or a stack makes an upscale statement on your finger! 
Choose from 3 thicknesses. Priced individually:
Handcrafted and textured, each Divot ring is unique
Choose from Ultra Slim (1 mm), Classic (1.3 mm), and Thick (1.6 mm)
Fabricated upon order; ships in 8 - 10 business days
Wearing multiple bands? Wide stacks fit more snug; consider going up a half size for comfort.