The Maverick, Two-Piece Buckle Set, Solid Nickel, Rubies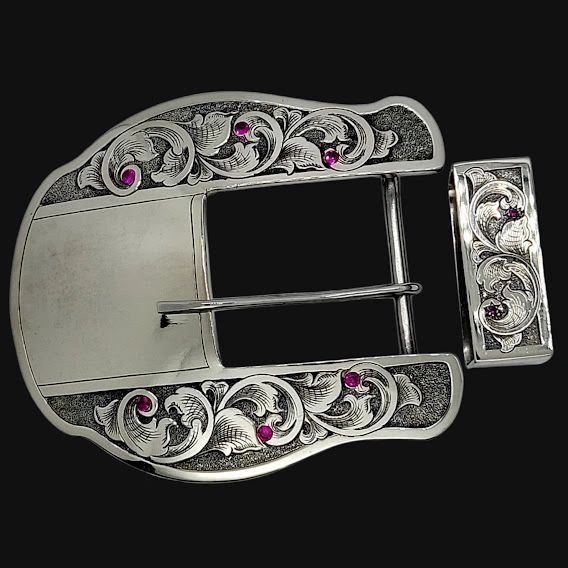 This sharp two-piece buckle set, hand cut and fabricated from thick nickel sheet, is set to impress. Ready for your brand and will ship in one week:
You will receive the buckle set shown
Fits 1.5" width standard belt, buckle measures approx  3.25" tall x 3.75" across
Solid nickel buckle and keeper
Hand engraved scrollwork
Keeper features two, 2mm lab-grown rubies
Buckle features six, 3mm lab-grown rubies - lab-grown stones have the exact same composition as naturally mined stones
Stones shown in picture have not been set since brand has to be soldered on. Will look similar to those in keeper when set.
Area around brand will be textured after brand or initials added.