Wood Show Pig Jewelry Box, customized with your initial or brand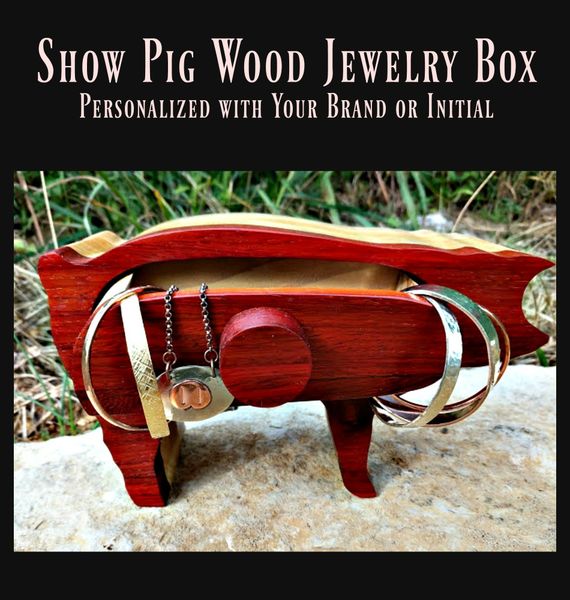 Sweet show pig jewelry box with your initials or brand hand-sawn and permanently affixed to the knob:
Artisan craftsmanship by Colonial Blade and Wood
Made from quality wood: layers of maple, with the front a naturally reddish wood called Padauk - the wood is undyed to let the natural colors and grain show through
Features a spacious drawer to hold your special jewelry, show ribbons, or keepsakes
Your initial or brand will be hand sawn from your choice of metal (nickel, brass, copper), and permanently affixed to the drawer pull. Email us the letter or brand image to bluegrassengraving@gmail.com.
Approximate measurements: 9.5" across x 5 7/8" tall, 3 5/8" width. Drawer is 1.5" deep x 5" across
Free Shipping within the U.S.